 Our "Geeks" food addicts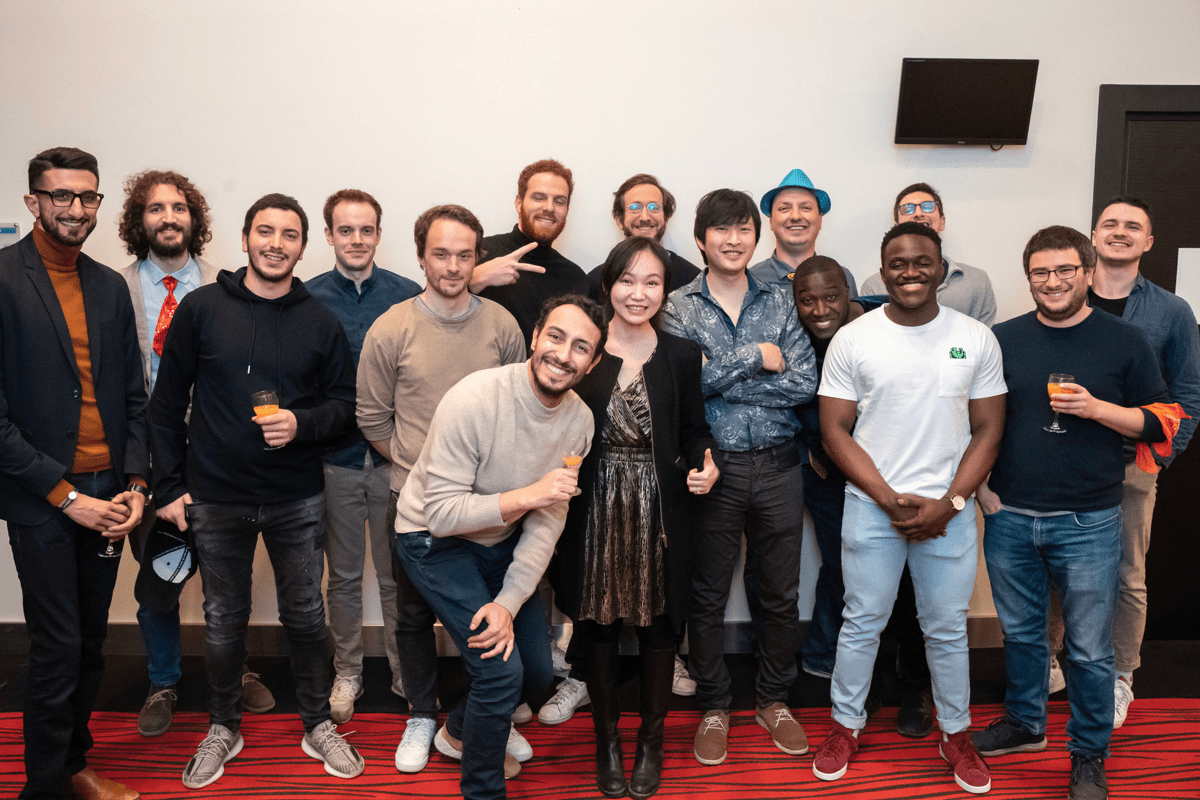 The tech department at Foodles is currently made up of a dozen people, including :
- Rémi Pradal, Hanyu Li, Thibaut Dirlik and Sergio Livi, four experienced senior developers who can take on large projects covering a large part of the stack while pushing the expected level of quality to the top.
- David Martin Cohen and Serge Deugoue, two intermediate developers who can work on both the front and the backend.
- Louis Nordon and Pierre Ravry, our product managers, are linking Foodles teams with our users to ensure that all of our improvements are constantly valuated.
- Christophe Goudet, our data scientist works on our forecasting and dispatching algorithms
- Yina Sun, our data analyst in connection with all other teams to provide them with the best information possible.
We use Base Camp's "Shape Up" method which allows us to put the right level of investment in the most important projects for the company while giving the necessary autonomy to the developers.
We are looking for passionate developers who want to work autonomously.
Required skills for a Foodles developer are as follows:
- Understanding of the needs as a whole and not just being a technical implementer
- Ability to understand a rich technical environment and suggest relevant technical solutions
- Will to write sustainable code over time and help the team improving its technical practices
- Ability to improve his own skills in the parts of the stack. Mastering our stack is not a prerequisite to work at Foodles, will to work on it is enough.
More information about our stack here.
We're not necessarily looking for devs who are already experts on this stack but who want to work on it. Several developers on the team had never done Django or Python, they discovered them at Foodles and are very happy. Above all, we are looking for good developers who are able to understand the business issues and implement them following the best development practices.

#Your missions
We are now looking to expand the team because we need to run the projects at the same time:
- Projects that we are convinced will bring value to end customers, such as the glass deposit.
- The migration of our stock system to Odoo (open source ERP in python).
- The integration with more and more partners such as concierge, cash register software or payment providers. Our ambition is to make Foodles as complete and modular as possible.
- Improvements to our food dispatch algorithm, which must constantly evolve to meet the demands of our customers and ensure the lowest possible breakage and waste rate.
By joining Foodles you will be working on all or part of these topics.