 Best HR team in town !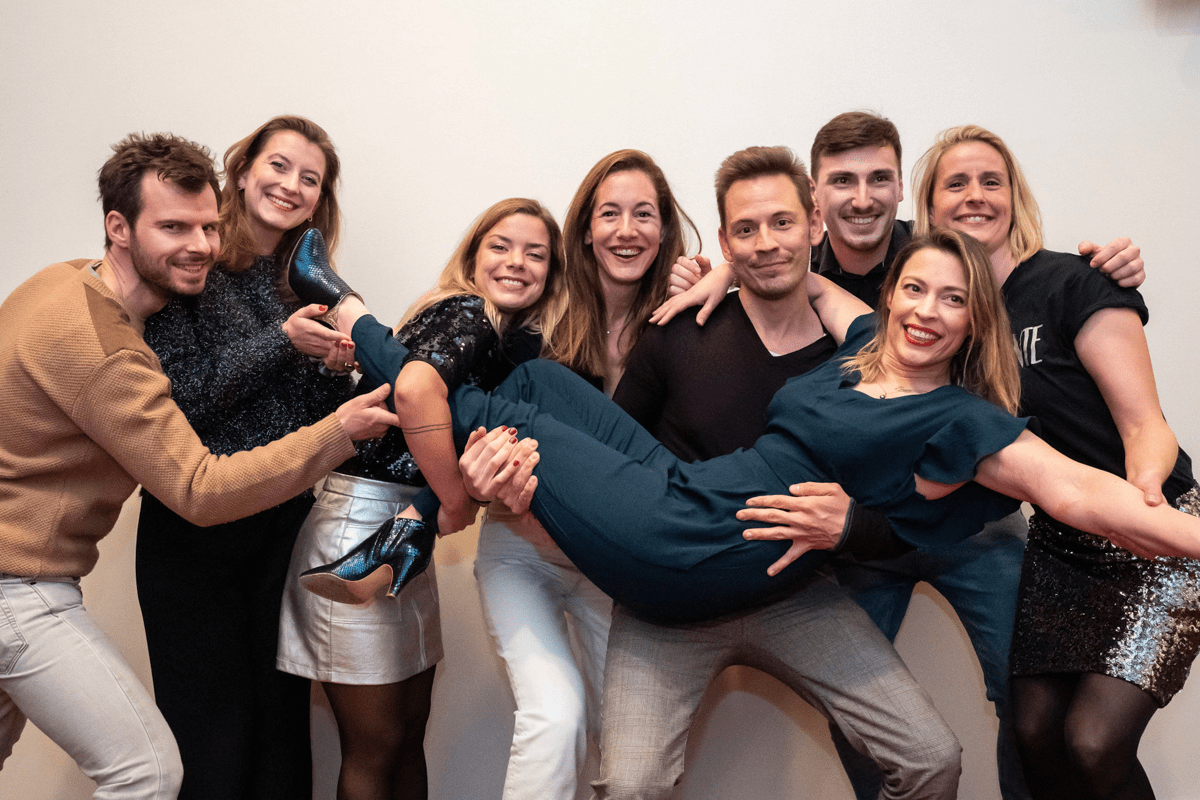 Our mission:
The People team (or Human Resources, the old-fashioned way 🙂 ) is responsible for all the company's HR and CSR issues, in support of rapid, sustainable growth and in line with Foodles' founding values. She steers recruitment issues (Talent Acquisition), manages financial and administrative issues linked to Human Resources (Remuneration, Payroll), and is responsible for employee well-being and career development.
In more detail, our day-to-day work...
- Managing recruitment: definition of recruitment processes, recruitment plan, monitoring of recruitment indicators, implementation of tools and processes.
- Manage administrative and financial issues: payroll management, salary increases, definition of remuneration policy, leave management, benefits management...
- Monitor employee development and training
- Define/clarify and promote corporate culture, ensure optimum internal communication
- Work on all CSR-related issues, certifications, indicators, structuring projects, etc.
Roadmap 2023 :
🌍To become the CSR leader in our sector
- Obtain B-corp certification
- Set CSR objectives for each manager
- Expand solidarity days
- Set up a CSR dashboard
-Strengthen our leadership position to develop inbound requests
🤝 Become a benchmark in candidate experience and continue to strengthen our appeal
- Develop our employer brand content (newsletter)
- Obtain new certifications (parental challenge)
- Become more attractive and visible to our key targets in the Tech and Operations departments in particular
🙌 Strengthen and improve people development and employee career paths.
- Start work on career paths for each function and department
- Start finding a tool to implement an individual social report
- Align and reinforce benefits in French and English
- Offer a first-rate career path to develop retention and performance
✅ Bring Operations closer to our business plan
- Implement a precise time management system for the Ops team, the Foodlers Officer and the Lab team
- Develop processes, tools and efficiencies for UK people management operations

Key figures :
Our team has grown from 4 to 13 people within 6 months :)
=> Stabilised until then
A close-knit team, various professions and different sensibilities, but a common will to not only do things right but also to do the right things by embodying the values of Foodles.
We are great because we are so funny :)

What does it mean in concrete terms? We got 73.9% favorable opinions on our HappyIndexAtWork survey, with a 67% participation rate. And that's not all! Foodles is a great place to work, with 82.2% of our employees recommending Foodles :)


Since the beginning of 2023, we have recruited, onboarded and trained 138 people. What if it were you? 🙂