With a french touch...
Foodles UK is the first international subsidiary of Foodles. Launched in 2022, our office already boasts a team of 15 talented individuals, and we have ambitious plans to double our operations every year.
Our team is dynamic, diverse, and primarily focused on driving business development and operational excellence. With the support of Foodles France in key support functions such as Finance, HR, Product/Tech, and Legal, we are well-equipped to tackle any challenge that comes our way.
What sets Foodles UK apart is our unique concept of vertical integration, where everything is done in-house, from food production to delivery. This ensures full control over quality and allows us to provide an exceptional experience to our clients.
Our target for 2023 is to serve 24 clients, and we are determined to surpass this goal with our relentless dedication and customer-centric approach.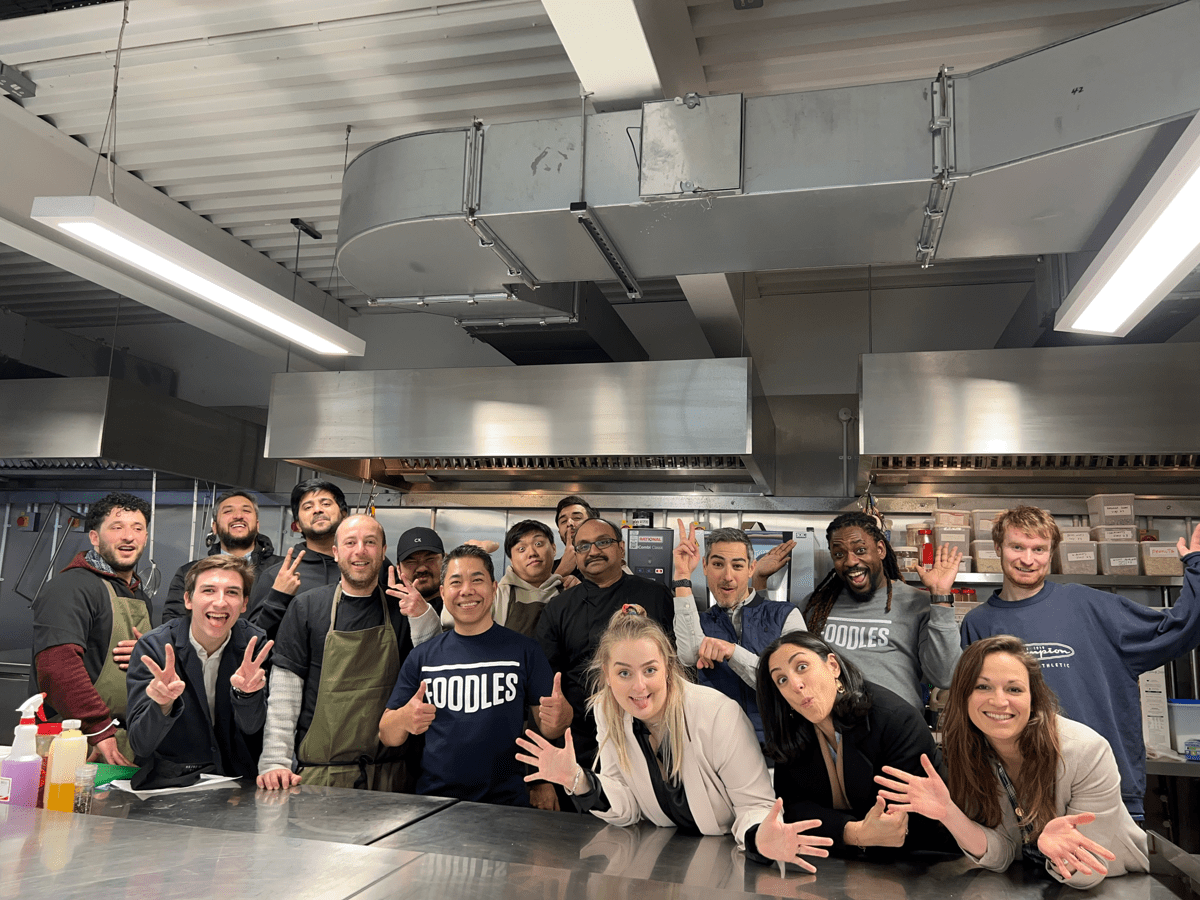 Join us!
Join our Uk Team and help us to conquer London!
Find all our job offers below.